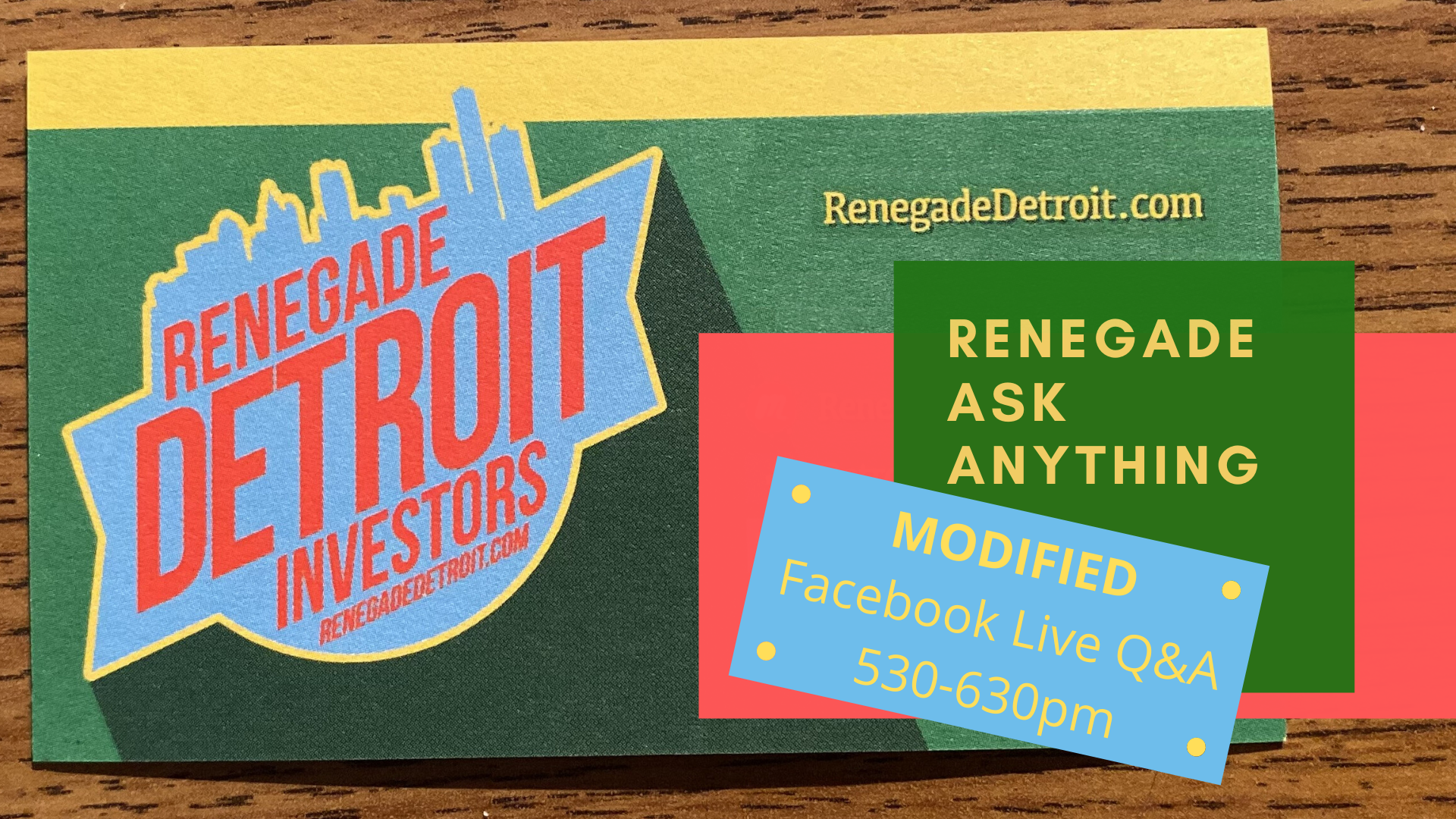 Renegade Ask Me Anything Events 2020
2020 Renegade Ask Me Anything Events!
Renegade, do you have a burning real estate question or even a slightly smoldering idea? Have you tried to talk to Jeremy or Jay before, during, or after a meeting but the line is too long or your question too complex? Maybe you are intimidated by the chaos of the room?  Maybe you have too many connections you are chasing down.  No worries! We know it is impossible to talk to everyone at an RDI meeting. We are still here for you!
At Renegade Ask Me Anything – you can do just that – come out, have a beverage and ask us any Real Estate related question that has been burning a hole in your notebook!
Renegade Ask Me Anything 2019 Events:
Tuesday, April 14, 2020      5:30 PM – 6:30 PM

FACEBOOK LIVE EVENT!

RSVP:   Google Sheet

Thursday, March 26, 2020      5:30 PM – 6:30 PM
FACEBOOK LIVE EVENT!
RSVP:   Google Sheet
Thursday, February 20, 2020
Chazzano Cafe and Coffee Roasters:  1737 E 9 Mile Rd, Ferndale, Michigan 48220    (directions)
RSVP:   Google Sheet
Wednesday, January 22, 2020      4:30 PM – 7:30 PM
Howlers and Growlers:   15222 Charlevoix, Grosse Pointe Park, Michigan 48230    (directions)
RSVP:   Google Sheet
We will add dates as they are scheduled!
Please follow the rules (there are only 2):
1) You MUST have attended at least ONE Renegade Detroit Investors meeting. Preferably a recent meeting.  This is vital.  These mini-meets are for our Renegades that are doing it!  No armchair theoretical investing – get in the trenches and do it.
2) You MUST RSVP VIA THE GOOGLE SHEET for a sit down slot!
Link to Google Sheet: https://forms.gle/wVkdaHLg1c5effSu5   
Facebook and Meetup responses are awesome so we know how to plan our visit to a local businesses each month.  We want to support you and them; not overtake their establishment; just a corner.  Each Renegade Rep will be meeting several people during the mini-meet – think office hours.  Your Goggle Sheet RSVP puts you on the list for a sit down chat.   Once you arrive at the establishment, check in with Jeanna to be put in queue to sit down.
PLEASE RSVP VIA THE GOOGLE SHEET – or no beverage or answer for you!   SERIOUSLY.
You can always find info on events and meetings at RenegadeDetroit.com:
On the home page  about half way down      – or –
On the meetings page
This is a new idea rolling out.  Give it a try and let us know what you think!  Also looking for favorite local small businesses to continue scheduling our 2020 Ask Anything events.  Let me know if you have some ideas!  We want to go north, south, east, west and in the middle!
Looking forward to seeing you! Until then,
CRUSH IT!