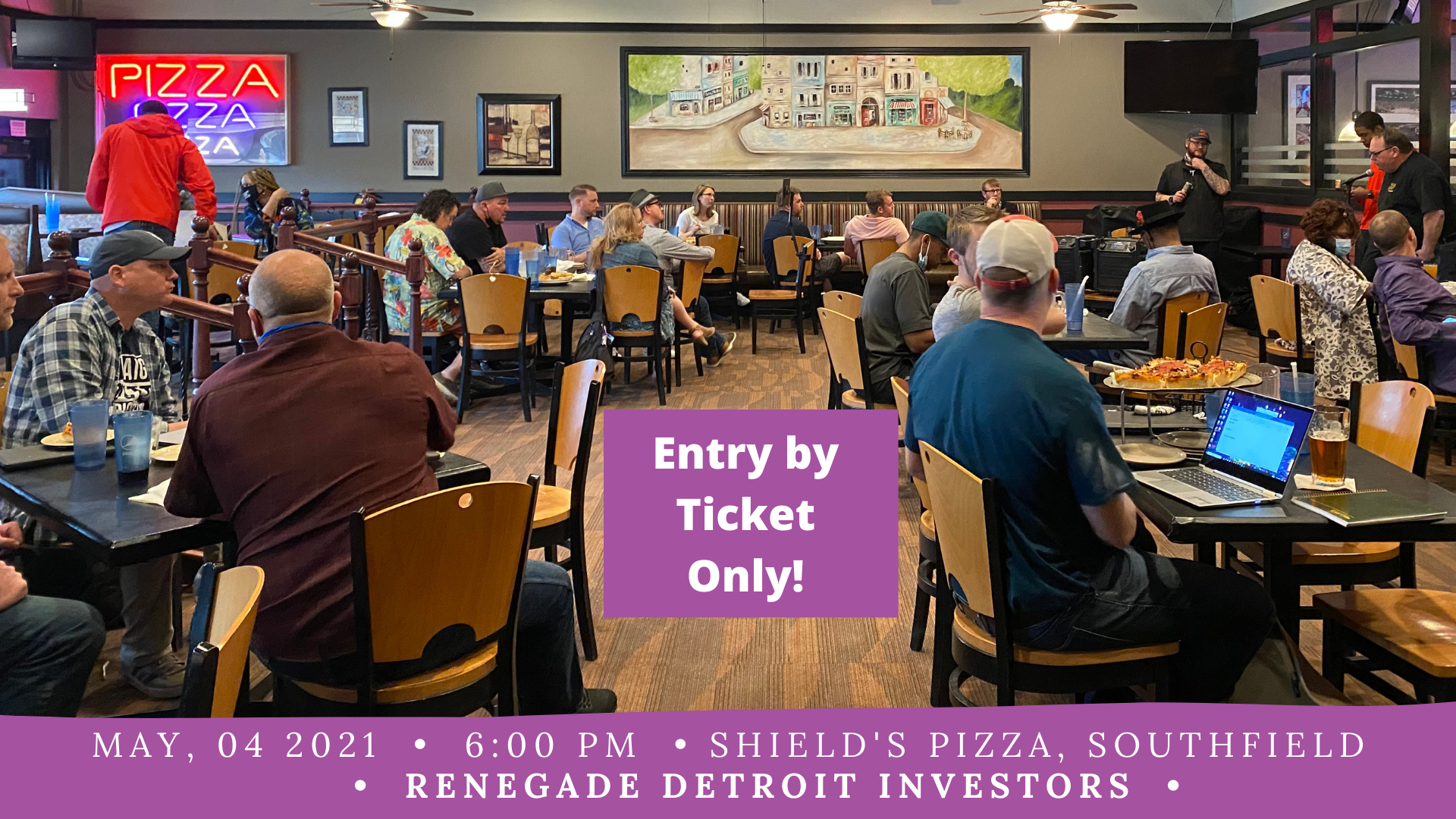 Let's Do it Again! – May RDI Meeting Tickets are LIVE!
Let's Do It Again – May 2021 RDI Meeting
(remember NO JUNE OR JULY MEETING – so get you ticket to May's meeting!)
Please read it ALL CAREFULLY (down to the bottom – there will be a test) as entry parameters have CHANGED due to COVID-19:
*Please buy your $5 ticket in order to enter. Shield's will turn you away without a ticket (can be on your phone). Even your wife, children, or other guests coming along need a ticket. We are excited to meet them!
*Spend at least $15 at Shields.  You will get a bill with 18% gratuity added) even if you only order water. (restaurant wide policy, not groups).
*Wear a MASK & SOCIAL DISTANCE. We did a pretty good job last month – let's do even better this month. It is all about making sure Shield's stays OPEN!
*Let me know if you can not come – then another Renegade on the waiting list can get in. Don't be a jerk. No refunds.
Due to covid restrictions these meetings will be much smaller.  Shield's very graciously allowed us to come back with restrictions.  Regardless of how you feel about the politics of covid remember that Shield's is privately owned, has had a very hard year of business and we do not want to be the cause of them being shut down again.
Masks ARE required – no exceptions.  Modified social distancing is still required.  Obviously this is less than ideal for networking and business.  So if you want to protest, stay at home.  If you are concerned about covid – stay at home.  If you do not comply, you will be banned for life. You can ruin your own business, not theirs.  We are dead serious about this.  As much as this sucks, we greatly look forward to seeing you all there.  No joke, longest year of Jeremy's life.  
The purpose of the ticket charge:
Normally meetings have 150-200 people.  That is too many for right now.  The charge ensures that the people saying they are coming do come.  They have a spot reserved for them – making it so someone else does not have a ticket.   If $5 does not work, we will raise it in the future.  No Refunds.  If you are not going to come, please do not take a ticket from someone else that will show up and spend the $15 at Sheild's.  
Recap
:
* If you do not have a ticket and show up – you will be turned away.  Shield's will only accommodate 50 Renegades in the building per meeting at this time.  
* You must present the ticket to the hostess in order to be seated. 
* You must purchase a minimum of $15 from Shield's. (you will get a bill with 18% gratuity) even if you only order water. 
* You must stay in your designated seat except to go to the restroom, to use the mic or otherwise instructed.  When out of your chair, you must wear a mask. 
* We are at limited capacity – if you can not make it – please let us know!  If you are a no-show without explanation, we may restrict your ability to purchase a seat in the future. 
* If you don't agree or feel uncomfortable with the current process – please don't buy a ticket and stay at home.  No judgement; We will see you in the future when things open up a bit more (unless you show up and cause an issue then we will all judge you harshly).  
* No refunds. 
Meeting Format (in theory):
* Seating and Networking at your table.

* 30 second commercial pitch 

* Pitch your Deal! 

* Wants, Needs, Referrals, Shameless self promotion
See you soon!   Be a Renegade!
Comment with a "high five" if you read it all. See you soon!
Be a Renegade!
P.S. Check out the podcast, now on iTunes and SoundCloud!