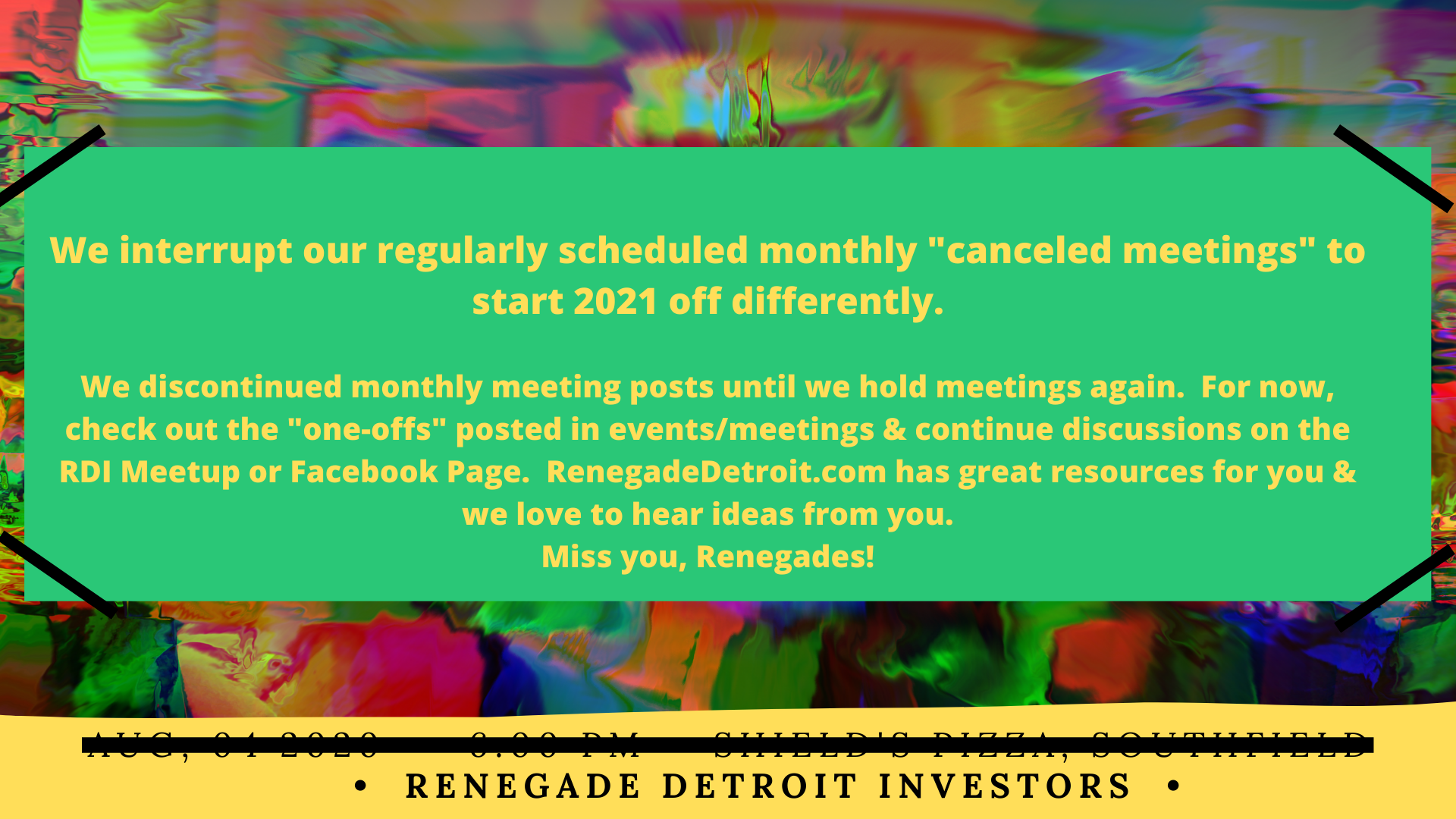 2021 RDI Meeting Updates
2021 RDI Meeting Updates
2021 RDI Meeting Updates so you know when, where, how, & if there is a meeting, gathering or online event.
(Thankful for ALL you Renegades!)
We interrupt our regularly scheduled monthly "canceled meetings" to start 2021 off differently.
We discontinued monthly meeting posts until we hold meetings again. For now, check out the "one-offs" posted in events/meetings & continue discussions on the RDI Meetup or Facebook Page. RenegadeDetroit.com has great resources for you & we love to hear ideas from you.
Miss you, Renegades!