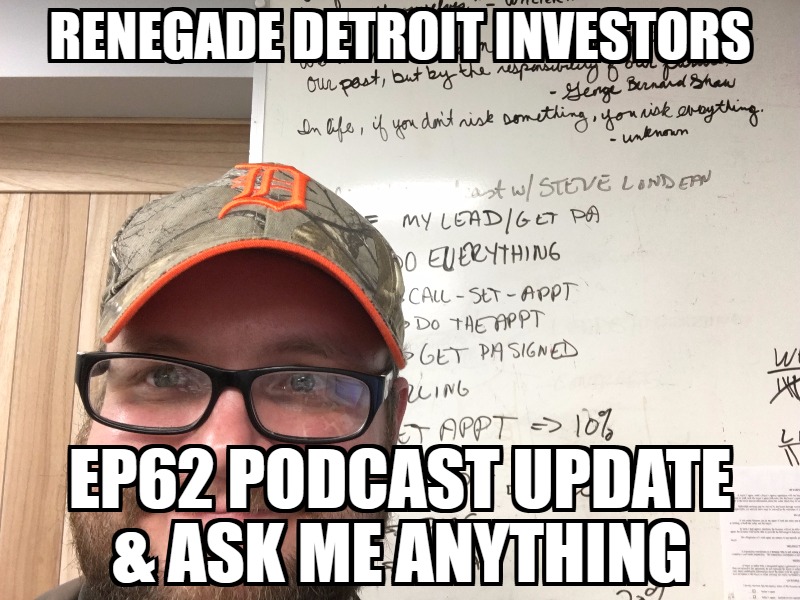 RDI Podcast Ep62: Jeremy Burgess
This week I update listeners about the new podcast schedule and answer questions like:
How do I establish myself in the market as a newbie?
How to raise money for my first flip?
How many hours till mastery?
How to do I start my wholesale business?