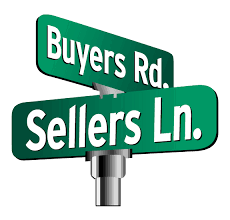 Seller Finance and Make Huge Profits!
Few will argue that the current real estate market is in a dark place and that the old ways of making money have passed. While this may be true, there is a sea of opportunity for real estate investors who are willing to innovate and solve problems. Currently, most 1st time home buyers who would like to by a home are experiencing great difficulty securing financing.
You can be the bridge financing that paves the way to home ownership and you can profit greatly from it. President Obama and Congress passed a law in an effort to kick-start the real estate market making seller financing extremely attractive and profitable to real estate investors. Any first time home buyer will receive a dollar-for- dollar tax credit for 10% of the sales price of their new home purchase up to $8,000. IRS Website – $8,000 tax credit.
You can also have your 1st time home buyer assign their tax credit to you as additional down payment on your house. Most buyers have $2,000-$3,000 to put down and if you add the $8,000 tax credit you now have a $10,000-$13,000 down payment! I know I feel more comfortable seller financing my property with such a large down payment.
You can either sell your house on a land contract or you can give the buyer a mortgage. Make sure you document their payment very well. Insist on checks, money orders, or cashier's checks and keep copies of the cashed checks as well. You will need this in order for your buyer to qualify for a refinance to pay off your loan more quickly. If needed, enroll your buyer in a credit repair program to ensure that they can qualify for a refinance quicker.
Opportunity exists right now for those who can solve problems and the profits are worth the effort. For those of you who are Renegade Detroit Investor members, I have posted a step by step process for how you can have your home buyer's tax credit assigned to you on our member's only website. The money is always in the solution.
Now quit whining and go out there and crush some deals!
Be a Renegade,
Jeremy Burgess